Phlebotomy Service
CDL Laboratories offers a phlebotomy service at our head office and at several blood drawing centers. Phlebotomy service is also available at your home or workplace upon appointment (additional fees will apply). Electrocardiograms and ancillary services are also available upon request.
Courier Service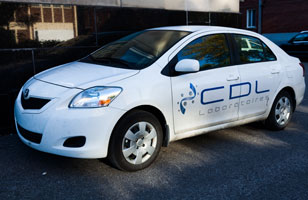 Our courier service includes the collection of specimens and the delivery of patient reports and medical supplies. This service is available Monday to Friday from 8:00 a.m. to 5:00 p.m. You must call at least 2 hours in advance for STAT specimens. Our flexible policy allows for additional specimen collection according to the needs of our clients, which can include weekends and evenings. Evening pick ups must be scheduled before 5:00 pm. Weekend pick ups must be scheduled on Fridays or the morning of the pick up. Clients located off the island of Montreal are required to give more notice for pick ups.
Information Service
CDL's staff are always available to answer questions regarding specimen requirements and storage, patient preparation and other pertinent inquiries. We aim to provide a courteous and friendly service.
Personalized Requisition
CDL Laboratories customizes requisitions according to the needs of the physician, or medical clinic.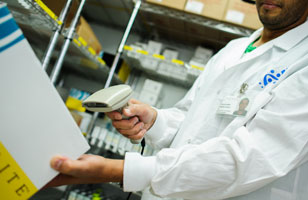 Medical Supplies
CDL offers a supply delivery service. For a rapid and efficient delivery, our clients must place their orders a minimum of 24 hours in advance by phone, fax, or CDL courier. Medical supplies will be delivered between 24 to 48 hours after the order has been placed.