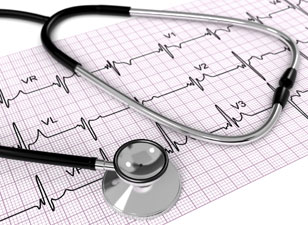 CDL combines the latest in diagnostic cardiology services and equipment, with the most skilled professionals. Our services include resting and stress echocardiograms, ECG stress testing, Holter and 24-hour ambulatory blood pressure monitors, as well as the latest in non-invasive atherosclerosis screening, measuring carotid intima-media thickness.
All examinations and consultations are performed and interpreted by highly skilled professionals on state-of-the-art equipment. Our technologists are specialists in the field of echocardiography, practicing in the city's most reputable teaching hospital laboratories. All exams are interpreted by cardiologists with advanced training. We provide the highest standards of care.
Our Services
Consultations
Cardiology: CDL Cardiology offers consultations for a wide variety of cardiac conditions and symptoms, including chest pain, arrhythmias and palpitations, shortness of breath, and heart murmurs. We also provide screening of coronary artery disease (primary prevention) and treatment of established coronary artery disease (secondary prevention) as well as valvular heart disease. These consultations are covered by provincial health care plan (RAMQ). The CDL cardiologists are experts in general and specialized area within cardiology.
Internal Medicine: CDL Cardiology offers consultations with an internist for multiple complex medical problems which require further evaluation and/or management after being detected by a family physician. Medical problems may involve various internal organs including the heart, kidneys, gastrointestinal tract, lungs, and hematologic and/or endocrine systems. Consultations are also offered for patients who require preoperative medical screening. The CDL internist is an expert in the evaluation and management of hypertension, dyslipidemia, and diabetes, and works with the CDL Cardiologists to screen for cardiovascular disease and administer appropriate treatment. These consultations are covered by the provincial health care plan (RAMQ).
Appointments
Please call (514) 731-4912 or email

[email protected]

to schedule an appointment with one of our healthcare specialists.
Make sure you have a signed requisition from your physician before taking an appointment at our clinic. You must bring the requisition with you the day of the exam.