CDL Laboratories is leading the charge to raise the quality of diagnostic testing in Quebec. Our passion is to provide every client with results of uncompromising quality. We aspire to the highest level of excellence in our services.
Numerous factors contribute to our success:
A robust Quality Management Framework
An exceptional team relentlessly focused on quality
A rigorous internal and external quality control program
Compliance to GLP standards
State of the art technology provided through privileged partnership with Roche Diagnostics
A computer software that maximizes data management
Robust processes and procedures
An efficient training program
The greatest number of accreditations in the private medical diagnostic laboratory industry in Quebec
A full-time doctor in clinical biochemistry who diligently approves all test results before they are sent to the clients
A robust professional team that includes experts with more than thirty years of experience in their respective field.
Quality at CDL is a cultural attitude toward everything "quality". Quality Management at CDL is a combination of:
Quality culture: This concept is a company-wide value system in which employees focus on improving the quality of everything they do.
Quality strategy: Strategy involves a plan with specific techniques and measurable goals for sustainable quality improvement.
Process improvement tools: Employees use these tools to support the program.
Continuous quality improvement: This concept means that we keep improving our processes.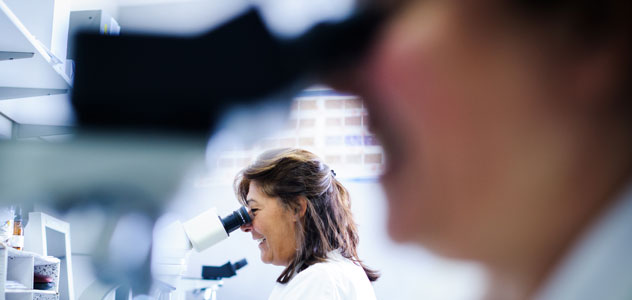 CDL Quality Management Framework
Our Quality Management Framework includes:
Quality planning identifies which quality standards are relevant to the company and determines how to satisfy them.
Quality Planning (QP) includes the methodology and skills to build the desired quality into the laboratory processes.
QP involves the selection and evaluation of:
Analytical methods (that will provide consistently reliable analytical quality)
Equipment
Reagents
Procedures
Quality Laboratory Processes (QLP) establish standard work processes to utilize the policies, procedures, protocols, and personnel.
Quality Control (QC) provides quantitative measures of process performance using statistical process control techniques.
QC is the process to ensure that everything is done correctly in the actual testing process including reagent preparation, instrument accuracy, and proper technician performance.
At CDL, a rigorous Quality Control Program is in place to deliver the most precise and accurate patient results. This will help doctors make better healthcare decisions.
The CDL Quality Control Program includes:
An internal quality control program:

All tests are controlled twice a day, in conformity with accreditation agencies requirements.
A Delta Check is performed twice a day (morning and evening). A patient is selected randomly and some tests are performed a second time to ensure that there is no discrepancy.

An external quality control program:

The following external organizations provide us with specimens to perform specific tests.

LSPQ
CAP
National Laboratory for HIV Reference Services
One World Accuracy
DEQAS (England)

Our results are then compared to theirs and a score is attributed to us. We score 100% most of the times.
Quality Assurance (QA) is defined as the overall program that ensures that the final results reported by the laboratory are correct.
QA is a process of monitoring, evaluating, documenting and communicating – all for the purpose of removing obstacles to quality patient testing.
Quality Assurance (QA) provides broader measures of how well the work is getting done, e.g.:
Effectiveness of specimen acquisition procedures
Turnaround time for laboratory services
Appropriate formats for reporting results
Quality Improvement (QI) provides a problem solving mechanism to determine root causes, which can then be eliminated through QP.
At CDL, quality is assured, not assumed!