Recognized for our innovation, commitment to quality and customer service excellence, CDL Laboratories provides efficient specimen collection and transportation and delivers timely, accurate results to help doctors make better healthcare decisions.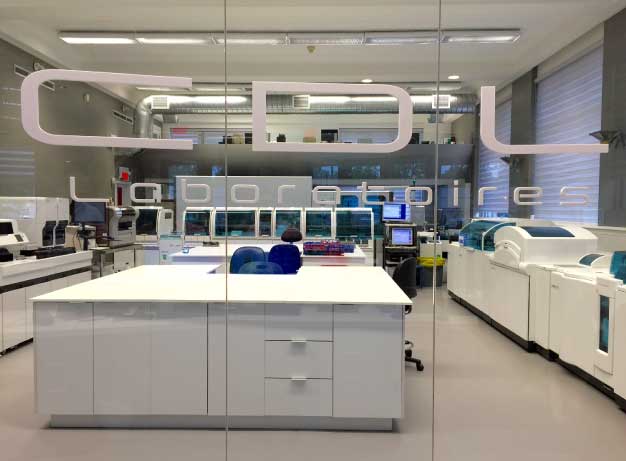 CDL operates a very modern laboratory, 24 hours a day, using the most technologically advanced equipment and computer systems available. We offer over 1,500 laboratory tests that benefit patients and our 1,000 clients including medical clinics, physicians' offices and pharmacological companies throughout the province of Quebec.
True to their mission to provide high quality medical laboratory services to their customers using the most recent and advanced technologies and by responding quickly and effectively to their needs, CDL Laboratories acquired in November 2014, from Roche Diagnostics Canada, a series of the most efficient robotic analyzers on the market. Equipped with both the latest and the most advanced technology, CDL was the first laboratory in North America to operate with this new technology and to respond effectively to their growing needs.